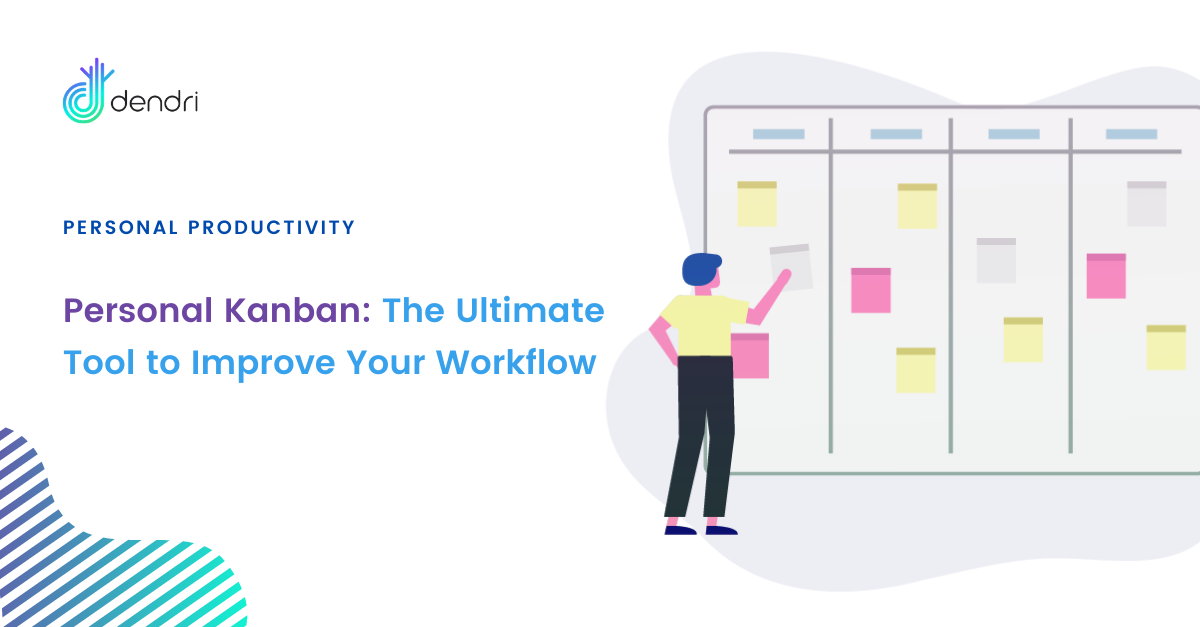 The ultimate step-by-step guide to getting your work out of email and into a visual system that will save you time and increase your productivity.
What is a Kanban?
In the early 1940s, Toyota was under a lot of pressure to produce just-in-time vehicles. They were going up against the mass production style in the US, and the Japanese Style was just-in-time.
They had to be super-efficient to catch up, and that's when the Kanban system came about.
Taiichi Ohno, an industrial engineer at Toyota, created Kanban to enhance manufacturing efficiency. He used a billboard or signboard to schedule time for lean manufacturing and just-in-time manufacturing (JIT).
In fact, many corporate units across different industries have recently started to use kanban to manage their projects with big teams.
Kanban Boards to the Rescue
At its core, Kanban is about Visualizing state.
The idea is: If I know the current state I can make profound decisions.
This visualization is based on three elements:
A card represents a single task.
The Kanban board hosts all cards.
Every board is split into columns and each column represents a status
The most left column indicates the initial state and the most right column the final state. So by default new cards are created in the left column and as the task progresses it is pulled across the board to the right.
How do I start developing my Personal Kanban Board?
Creating a Personal Kanban Board is very simple.
I could tell you how to get started with physical boards, from bringing a whiteboard and a sharpie to sticky notes and a person responsible for each deliverable, but this would exceed this article's scope as these things are a thing of the past and are not really Personal Kanban.
True, it doesn't hurt to use physical boards in order to master Kanban's basics, but if you want to carry your board with you, simply switch from a conventional whiteboard to a digital Kanban and let us show you how you can make it work for you in the long term.
Let's look at the simplest possible Kanban Board

The columns have the following meanings:
Backlog: Our outstanding tasks
In Progress: The tasks we are currently working on
Done: Our finished tasks
That looks pretty banal. But does even the simplest form of Kanban provide us a benefit about a simple task list?
Yes, it already does!
If you have been using To-do lists to get things done, you could only distinguish between open and done tasks. Our Kanban board additionally lists the tasks we are currently working on.
The "Done" column gives us an overview of what we've achieved. Not only does this give you a sense of accomplishment and progress. But also puts an end to leaving the office and asking ourselves what we've done the whole day.
Now you are already set.
Let's go a step further
One of the problems with workflow management, when you're using To-Dos, is that we are not sure how to handle tasks for which our part is done but where we wait for contribution from others. So let's enhance our Kanban Board with a new state "Pending" to indicate blocked tasks.
If you're done with your stuff and need things from your teammates, simply pull the task into the new column. This gives you the possibility to move something to the right – which feels like progress – but nevertheless, you have a clear reminder that something is still pending and needs to be finished.
Whenever your "In Progress" column runs empty you should at first take a look into your "Waiting" column and check whether all of the tasks there are really still waiting for external contribution. If not prefer those over pulling new tasks from the "Backlog" – better one task done than two in progress
But where are the due dates… you might be wondering…
The main concern with checklists is that they don't work well when it comes to scheduling tasks. A basic Kanban Board doesn't provide any help either: You only have a backlog column full of todos and need to scan through all of them each time you want to pick a new task.
To solve this issue, let's add a new "Today" column to our board:

Now each morning you can scan through our backlog column and pull into the "Today" column those cards we plan to work on today. During the day you do not need to care about the full "Backlog" column anymore and can solely concentrate on what we've planned for today.
That should do the trick, but if you wish to schedule due dates at the "Cards" level whenever you create a task, we recommend you leverage Dendri's filtering functionality so you can gain instant visibility into tasks at an appointed time.

Sounds good, doesn't it?
What about large projects with a strict accent on timeframes?
Kanban is a great choice for teams that need to know the status of their tasks: what to do, what is in progress, and what is already done. But what about large projects with a strict accent on timeframes and resources?
Managers can't spend much time updating tasks or scrolling down cards in order to find a specific task.
If you're a strategic thinker, the following setup will save you from scanning the full "Backlog" when it comes to large projects.

Your workflow might look like this:
Each morning you pull tasks from the "This week" into the "Today" column
Each Monday you pull tasks from the "This month" into the "This Week" column
Each 1st of a month you pull tasks from the "This year" into the "This Month" column
Each 1st of January you pull tasks from the "Backlog" into the "This Year" column
Each Friday I empty my "Done" column. This gives me a nice overview of what I've achieved this week.
When you see your commitments and tasks daily, you can easily track your work's progress from start to finish.
Conclusion
Jim Benson, in his book "Personal Kanban: Mapping Work — Navigating Life," says:
"Visualizing work reduces the distractions of existential overhead by transforming fuzzy concepts into tangible objects that your brain can easily grasp and prioritize."
A lot of our cognitive energy is spent on just managing stuff. Multitasking and prioritizing are the most mentally taxing things that people do.
Daniel Levitin, a professor of behavioral neuroscience at McGill University, said:
"That (task) switching comes with a biological cost that ends up making us feel tired much more quickly than if we sustain attention on one thing"
A Personal Kanban will not only keep important stuff from slipping through the cracks but also offer time for strategic activities.
Where to go from here?
Getting used to a Personal Kanban can take some time. But once you learn to practice this productivity system, you will reap its benefits in the long run.
You can either use a wall or sign up for a sophisticated tool to start working beautifully and stay that way.
At Dednri, we help our users instill a habit of using Personal Kanban boards.
If that's something you're looking to establish within your firm or just for personal productivity, we implore you to request a FREE personal demo today or sign up for a FREE Trial of Dendri, your first 30 days are on us!
We can't wait to see what you build.
No more undone tasks.
Related Posts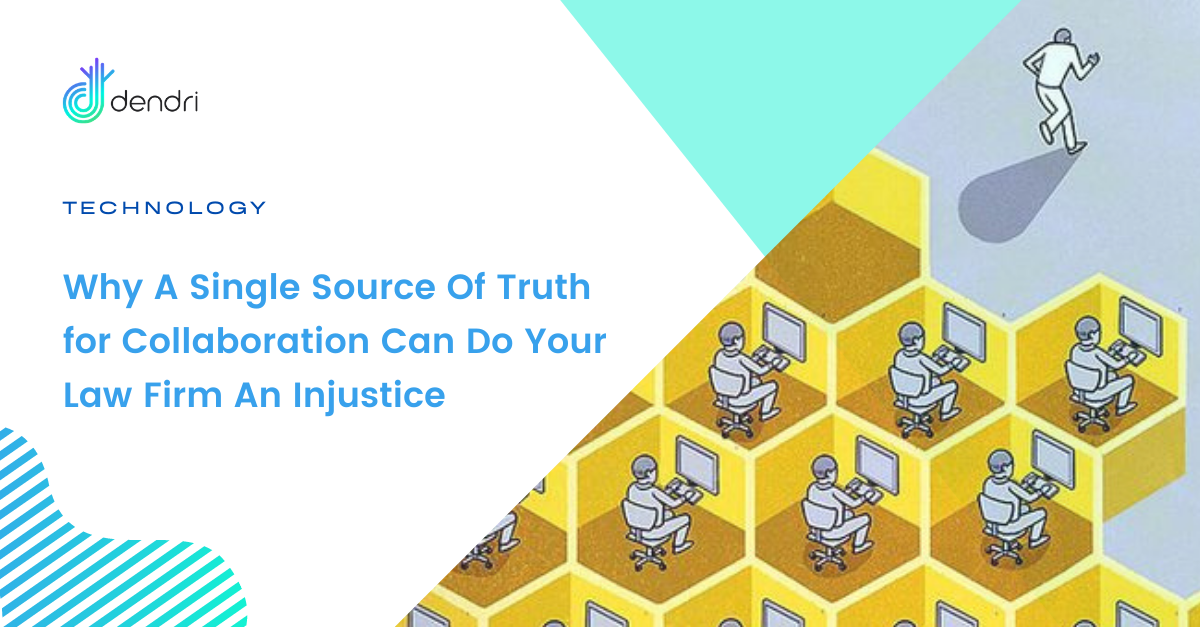 As an incoming attorney, you are subject to the random discovery of pre-set workflows and tech stacks your law office has already adopted. This unilateral focus on unified workflows can do you an injustice. Explore why today.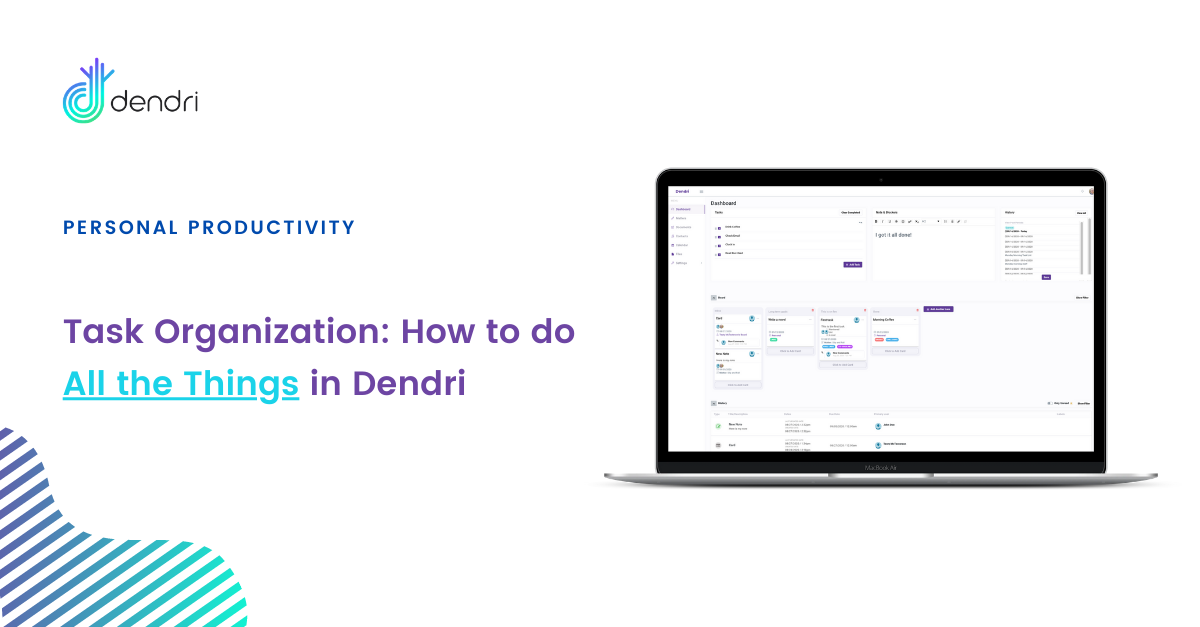 An overview of getting things done in Dendri with task organization Wanted to update our prior article on task organization now that we've better organized tasks and checklists. As I've previously said: we made Dendri…
Categories
Latest Post