Work Together Not the Same
You spend too much time working in someone else's lane. Dendri lets you organize all your work the way you think. Learn how to free your team to be their most productive.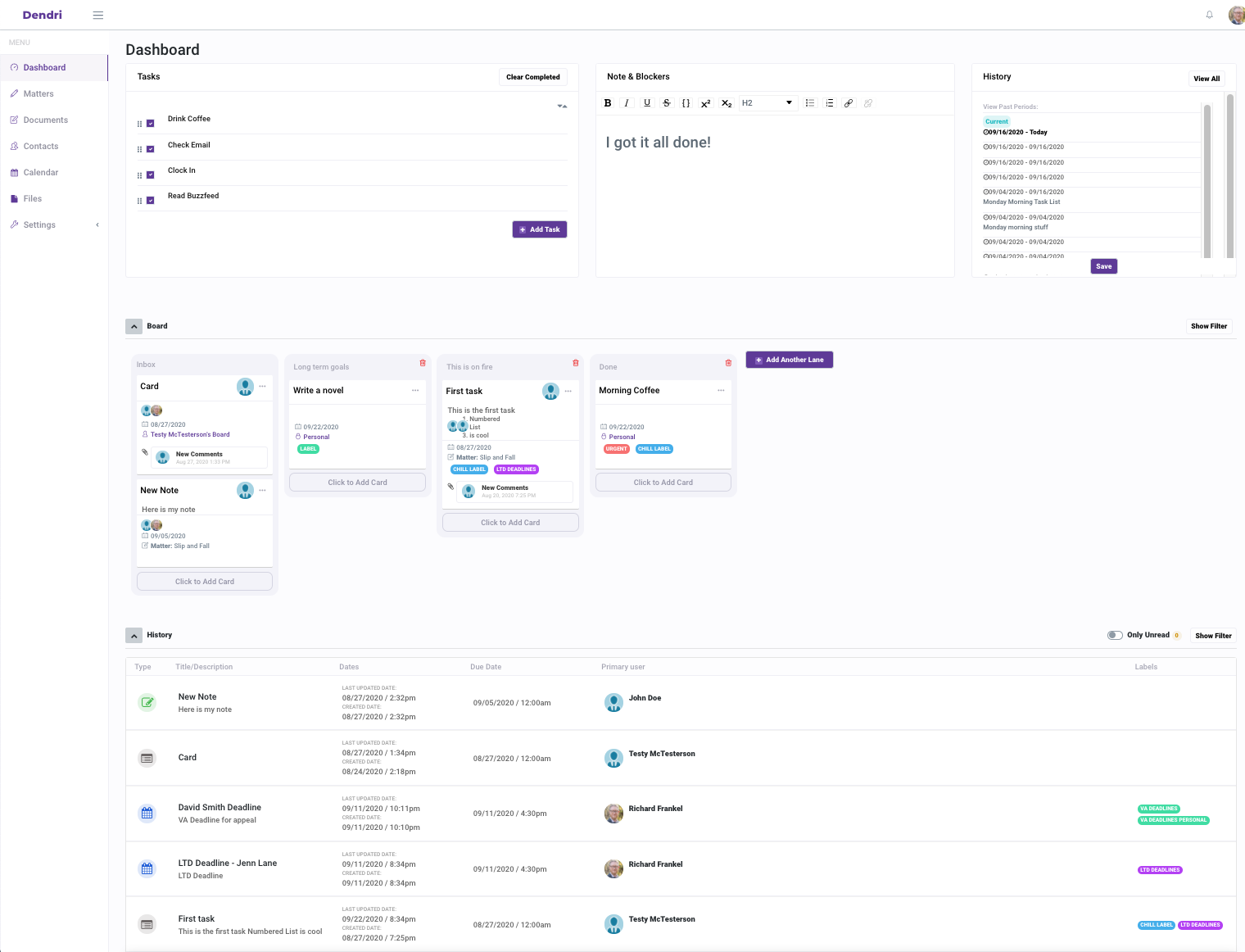 "Once I got started it clicked. I could set everything up my own way and could talk to my team with more confidence. I understood where my priorities were and everyone got faster."
Bringing the tools of tech giants to your small business.
Software companies develop products fast using agile techniques.  Your business can
do more with less time and delight your clients.
Supporting the individual so you can support the team.
Every one of your tasks is synced to your dashboard, your team, and your project at the same time.  You can
focus on your work
without getting lost in someone else's lane. 
So can everyone else.
Try our open Beta
Improve your processes with Dendri today. Try our beta free for 30 days.