cloud-based project management software for modern teams.
Work better, together.
Dendri is more than just a practice management tool - it's a better way to work.
Teams that switch to Dendri experience more structure, speed, and are far more efficient than before.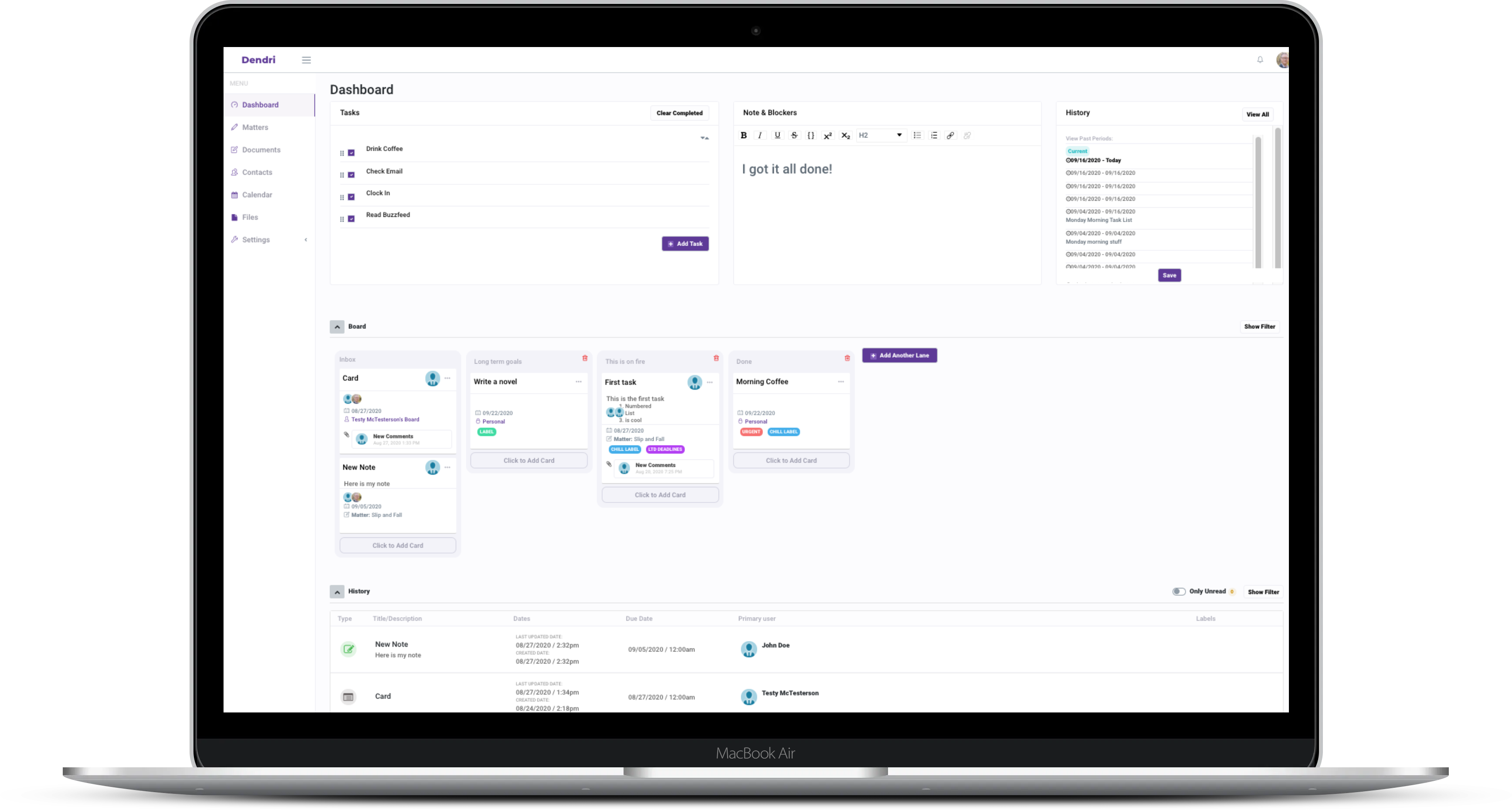 Here's how Dendri makes it happen.
Dendri's Kanban view lets you see everything that's on your plate.
Dendri gives you a Kanban style bird's-eye view to quickly see all your matters and instantly know what needs your attention. Want to catch up on a matter? Scroll through the matter's history to catch up quick.
How it's better:
Most practice management tools offer a single source of truth for collaboration. Dendri was designed with individuals in mind, enabling every collaborator to organize their tasks however they want and keep everyone in the loop, without having to commit to a preset workflow.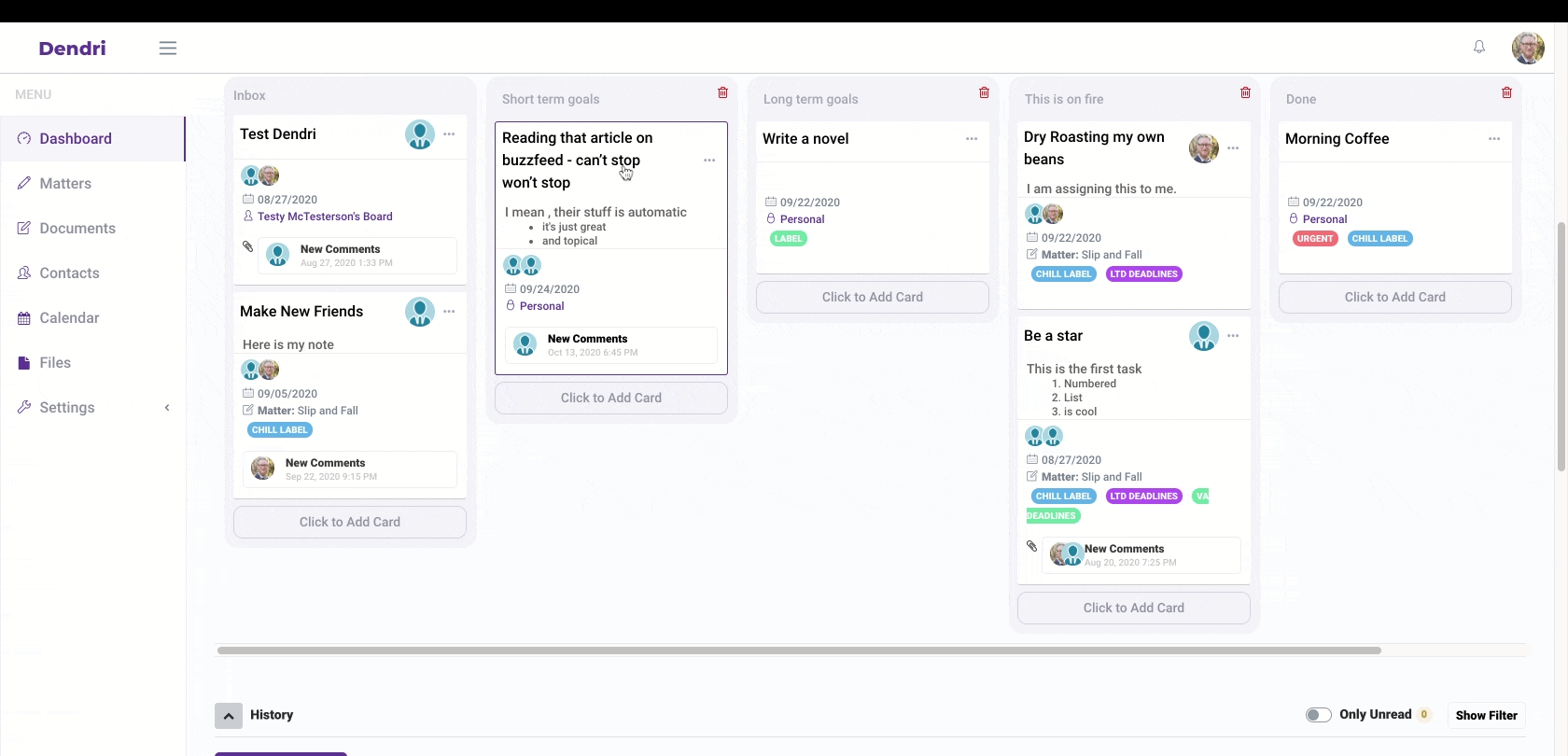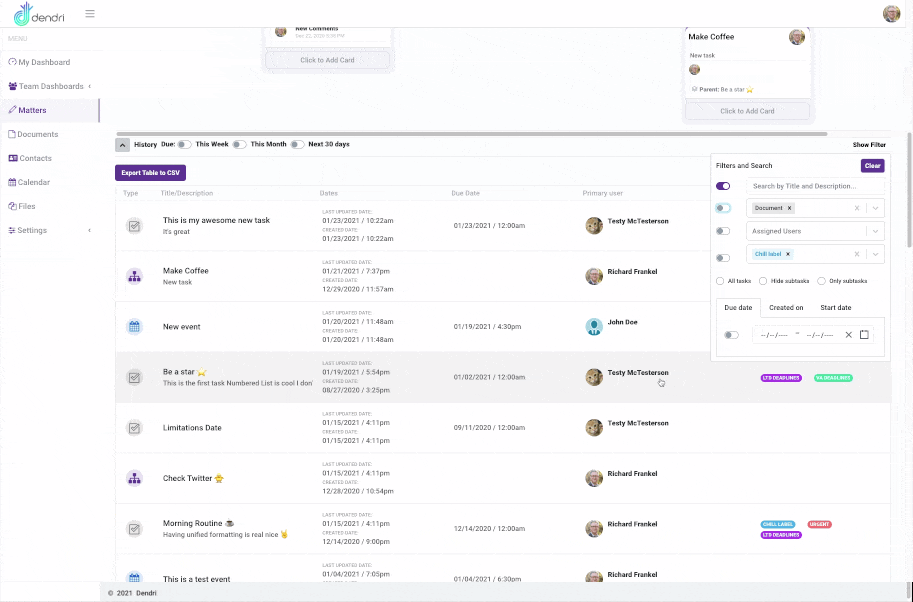 See the big picture and the nitty gritty.
By combining your firm's dashboard and individual dashboards in one place, Dendri lets your entire team rally around a single view for day to day work and company announcements.
How it's better:
Whether you're a law firm CEO, or an individual contributor, Dendri provides a better way to keep everyone in the loop without all the meetings. No more questions like "what are you working on this week?" and "what did you work on today?" freeing up time for productive work that moves matters forward.
Never Miss a Deadline with Powerful Calendaring
Benefit from Google Calendar Syncing to get an overview of your legal firm's schedule in a single calendar memo. Add events for your coworkers and also keep a tab on their events and tasks.
How it's better:
Spreading work across a bunch of calendars is inefficient at best; total chaos at worst. Things slip through the cracks, it's hard to see the big picture. Google Calendar syncing automatically places tasks on your calendar where you can find them wherever you are.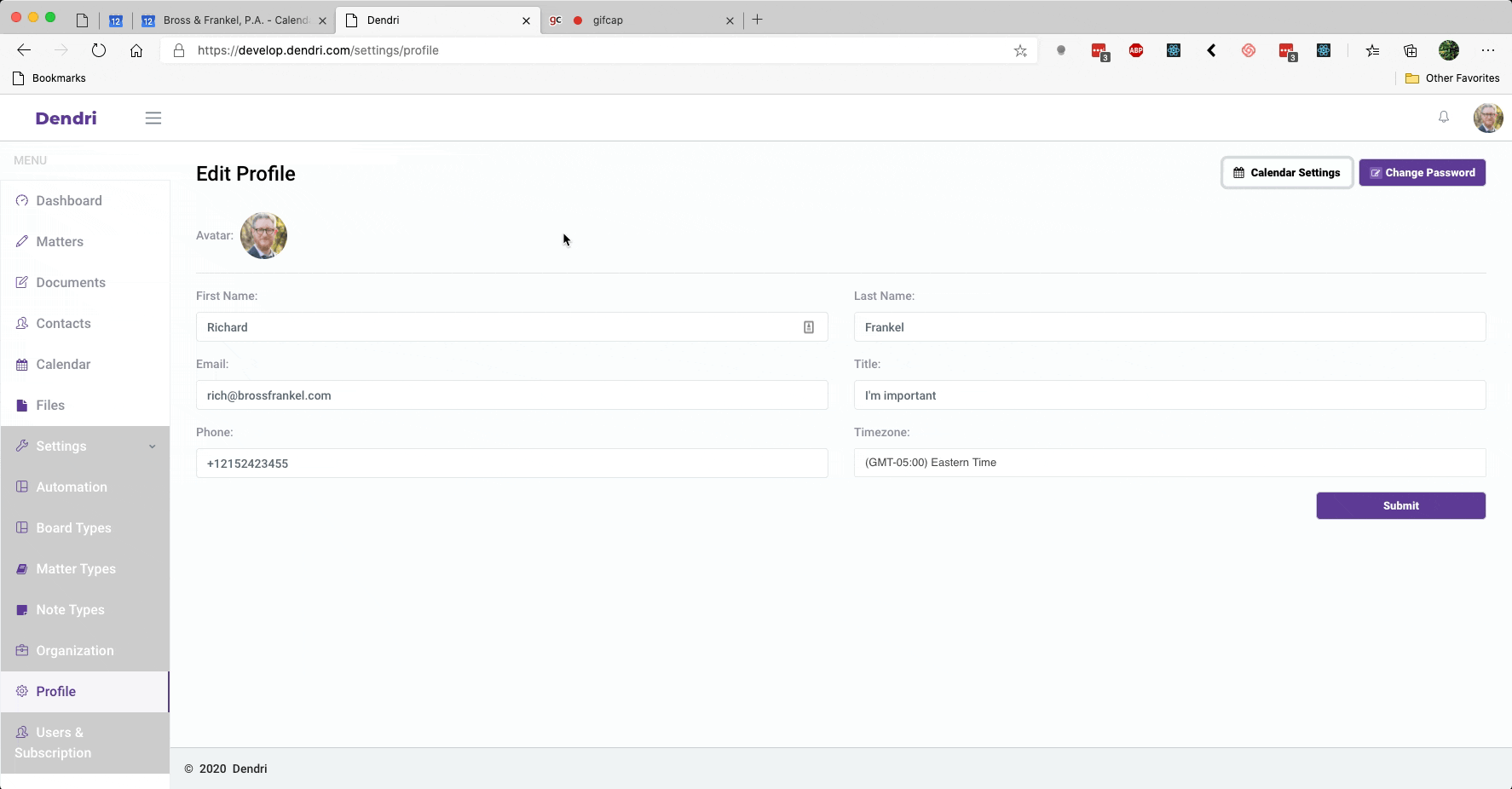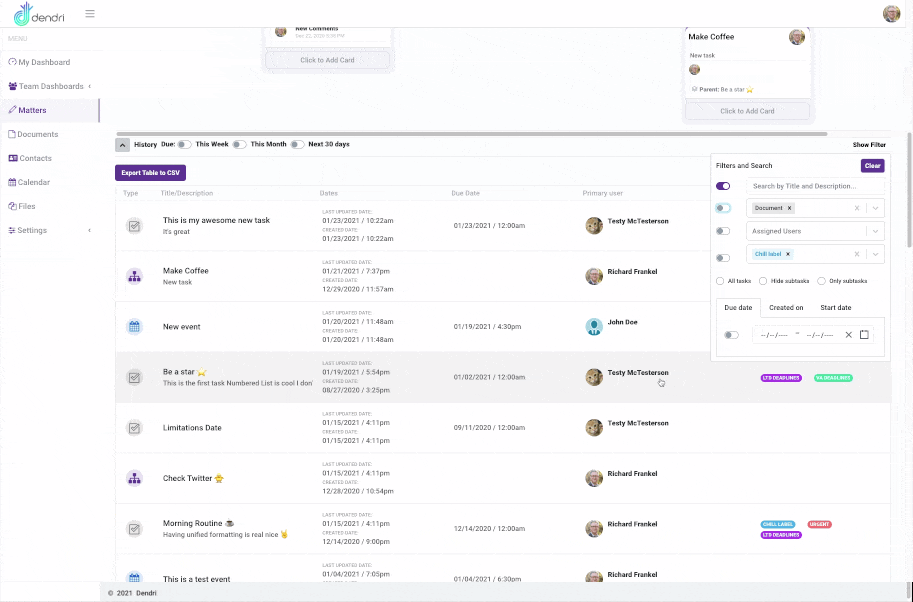 Reduce paperwork clutter and have a predictable place for every document.
Every matter includes a space to share documents, and file templates. Since everyone on the matter setup has access, people will know exactly where to find everything.
How it's better:
Don't separate your work from your files with a third party platform and yet another login. Dendri enables you to drag and drop files or entire folders with just a few clicks.
What Our Customers Have To Say
Request a Personal Demo
By the End of this demo, you will have a clear understanding of how Dendri can help you run a beautiful practice.
Dendri does it all, only better.
Frequently Asked Questions
Get organized and stay that way with Dendri.