Work Together, Not the Same.
We've helped multiple law firms build diverse and collaborative workflows across multiple practice areas. Let's explore how Dendri can work for you.
Check out our biggest update ever here
Get more from your existing tools
Streamline your workflow with our powerful integration with Clio.
24/7 Customer Support
Our team is here to provide you with personalized and outstanding product walkthrough and consultation to find out how Dendri can help your business.
Self-learning Center
Whether you're just getting started with the platform, or you've been using Dendri for some time. We now offer a range of self-learning tools in our Onboarding Series.
Ready to get started?
Take Dendri for a spin
Dendri is free to use for 30 days for teams of any size.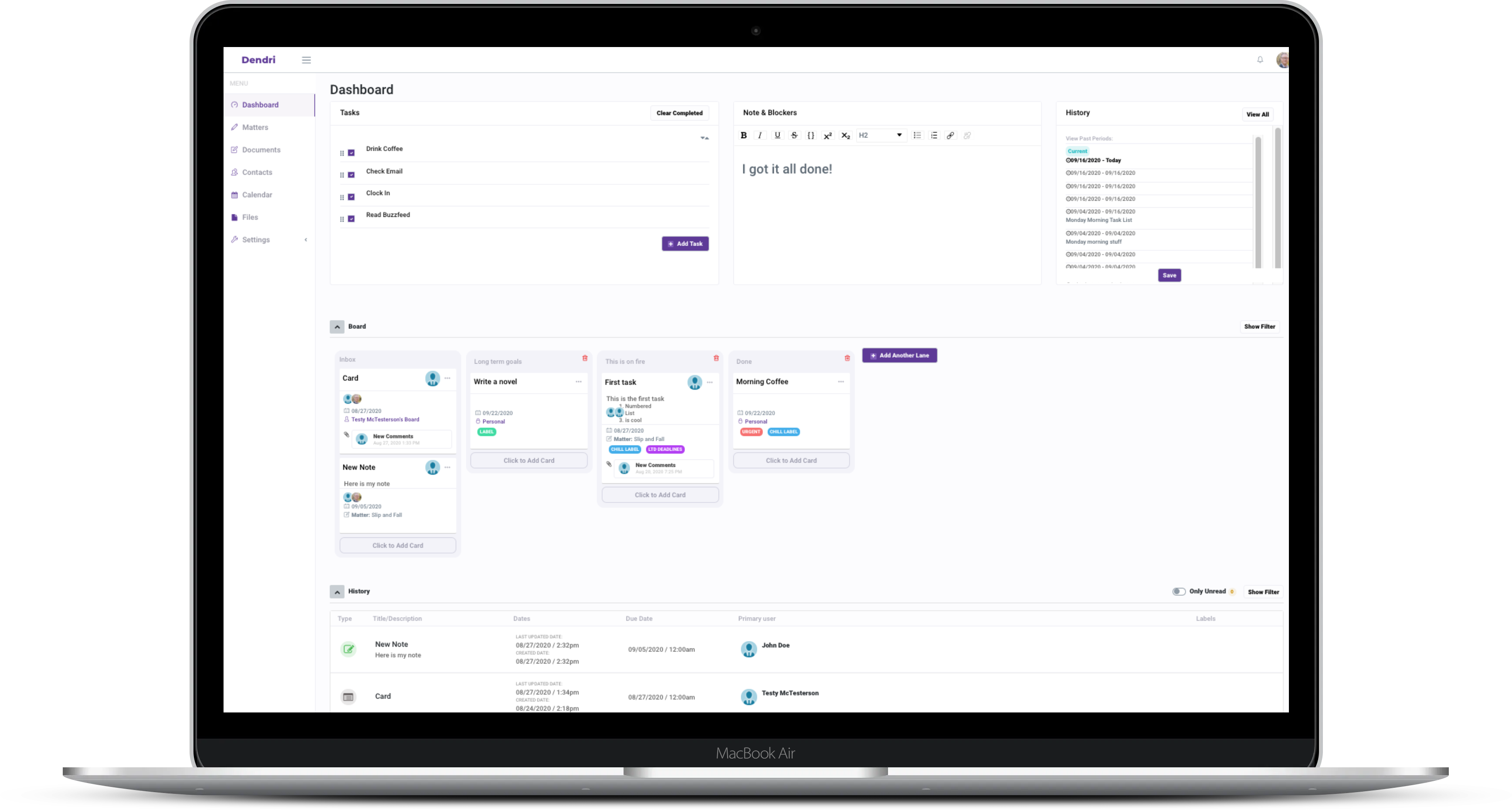 Work Together, Not the Same!