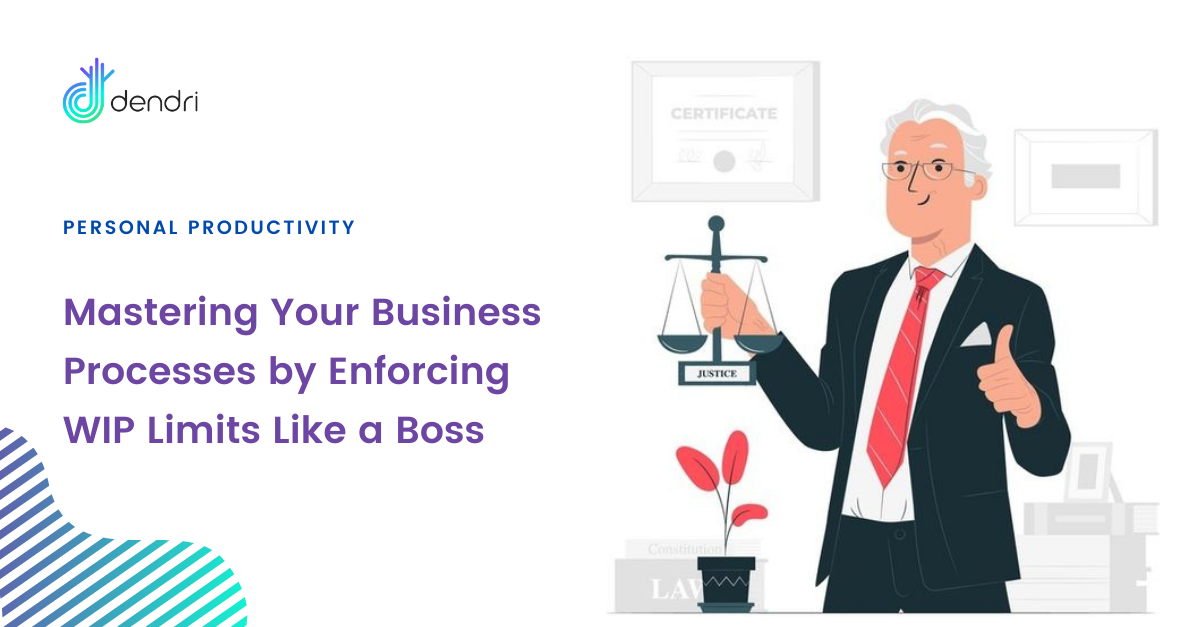 Before taking the journey that is reading this blog, I'll define "WIP limits" for you:
WIP stands for work-in-progress. These limits constrain the number of work items actioned at one time. It's a technique that applies to individual employees, teams, and entire organizational levels.
Generally, WIP limits are implemented to ensure Kanban boards don't exceed their capacity.
Provided your response to the above definition is "what is Kanban?" don't sweat it. I'll break that system down soon enough, and one of life's great secrets will be revealed.
The main takeaway from the above definition is that you should limit the amount of work on-the-go to streamline your business processes.
Now, it might seem counterintuitive to limit how much you're willing to take on.
However, by digging deep into these processes, you'll quickly grasp the benefits of Kanban-based techniques such as WIP limits. They'll help maintain laser-focus on what's most vital to you and your team's success.
The Perils of Taking on Too Many Projects
There are many disadvantages associated with taking on too much work in any given organization.
For starters, you might notice a growing number of your team no longer sending you "seasons greetings" cards during the holidays.
But, joking aside, overloading your team (and yourself) with work results in the following perils, as concisely highlighted in a 2018 Forbes article:
Workers are pressured to accomplish more in less time.
It's conducive to shrinking turnaround times between company and client.
Taking on too much work sends your team into a never-ending, time-crunched assignment cycle.
Such an approach cultivates an unhealthy environment for workers.
Putting tight time constraints on teams stifles innovation and long-term business growth.
All these factors speak to one conclusion: your work selection is equally crucial to your organization's success as project execution.
This begs the question, how do you prioritize the most beneficial work to you, your team, and the entire company?
Focusing on What's Important
So far, I'm speaking to the notion that working smarter is vastly more fruitful than working harder.
But, for whatever reason, we're seemingly addicted to being overly busy.
That isn't to say you should encourage your employees to shirk their responsibilities or imply that the workday is akin to club-hopping. Instead, aim to ensure your employees are dedicating their focus and efforts to the most valuable products.
Enter Kanban, which allows you to prioritize what's most crucial through an array of processes.
What is Kanban?
Kanban is Japanese for virtual signals.
When teams – or individuals – use Kanban, separate cards are used on a board to represent different work items.
This technique allows the relevant parties to visually track workflow.
According to a blog from an industry expert, "one of the biggest advantages of visual workflows is their presentations of tasks form directed flow towards goals." Thus, you end up working on the projects most in line with your big-picture vision.
This method clearly illustrates the logistics of execution and is also referred to as process mapping. It keeps you in tune with projects from the second someone calls your office to the moment you close out their file.
And, as was mentioned earlier, WIP is a crucial component of Kanban's visual workflow:
Work-in-Progress Limits Place Quality Ahead of Quantity
Once you limit the work your team must perform, it means they'll complete individual items more diligently because they'll be zoned into what's important.
Without these parameters, those involved find themselves pulled in enough directions to resemble a drunken game of Twister.
Moreover, WIP limits proactively suss out work process bottlenecks long before they stifle productivity.
How Do WIP Limits Prevent Bottlenecks?
Part of your process mapping strategy includes value-adding (VA), and non-value-adding (NVA) steps on your map.
Figuring out the VA to NVA ratio will help your team learn where time is being allocated and whether you're optimizing your processes. Kanban utilizes calculations involving these steps to decipher bottlenecks.
And, performing these calculations necessitates plotting the VA and NVA times across your process map. From there, get the percentage of the VA time of each step from the total VA time. Then multiply the resulting number to the complete WIP.
Deciding on Your Initial WIP Limits
Note that the first time you set your first WIP capacity, it might not accurately reflect your team's capacity or capability – which is 100% acceptable. The Kanban philosophy is agile and based on pivoting and honing your processes. It's not meant to set anything in stone. Instead, it's focusing on you and your team's ability to adapt.
You and your team must ardently follow the WIP protocols to accurately define the most optimized limits. Since Kanban is fluid, as you keep going, you'll find that magic number, partially by apply core elements such as VA and NVA.
Moreover, your team will be empowered to help streamline their own workflow. The visual representation of the Kanban process map gives employees a 3-dimensional look at these processes. They're encouraged to take ownership and play an integral role in optimizing productivity.
Now, I do empathize with team leaders who prefer to take a more hands-on approach. Letting go and delegating big-picture decisions to your team comes with its own psychological barriers.
I'm sure beads of sweat will drip down your forehead as you stop yourself from giving your 2 cents. But taking that step back and allowing your team to function without needing your continual input is a proven management strategy. Employees are 4.6x likelier to feel empowered to perform their best work when their voice is heard.
Embracing Kanban and WIP Limits
Agile philosophies, such as Kanban, are most commonly associated with construction management, aerospace, engineering, etc.
Yet, businesses that aren't traditionally agile (e.g., accounting, finance, and law) can reap this method's rewards.
In fact, this shift is already occurring in these spaces. Still, it's yet to be an industry-standard in those spheres. Meaning, you can join in on the ground floor and take a revolutionary approach that helps take your organization to new heights.
.
Related Posts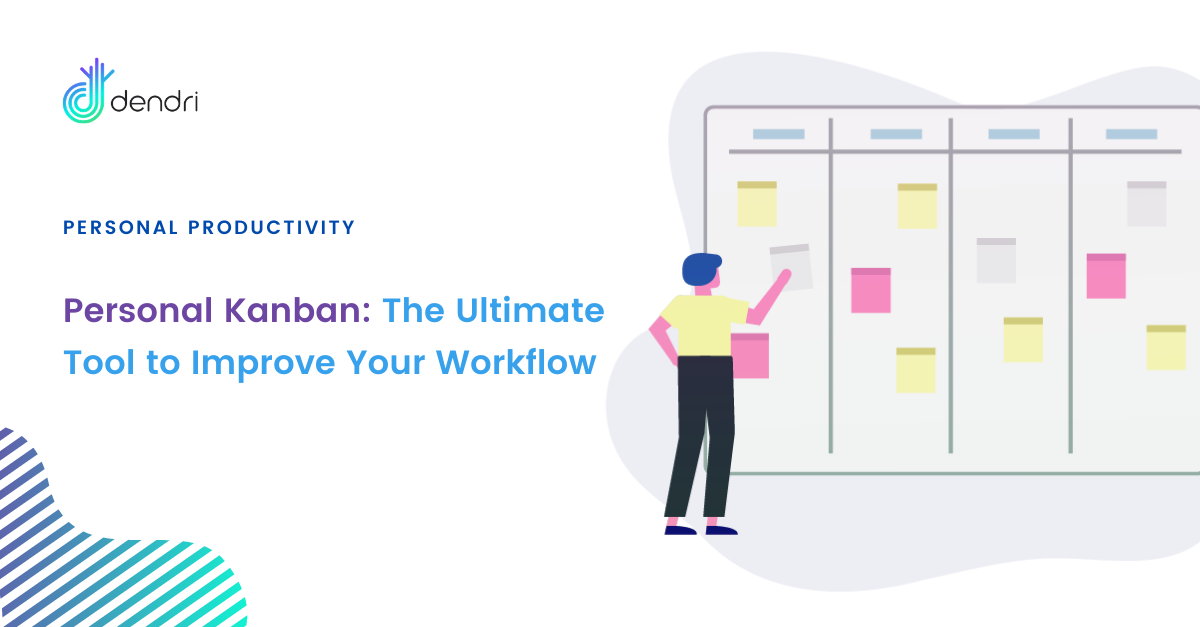 The ultimate step-by-step guide to getting your work out of email and into a visual system that will save you time and increase your productivity. What is a Kanban? In the early 1940s, Toyota was…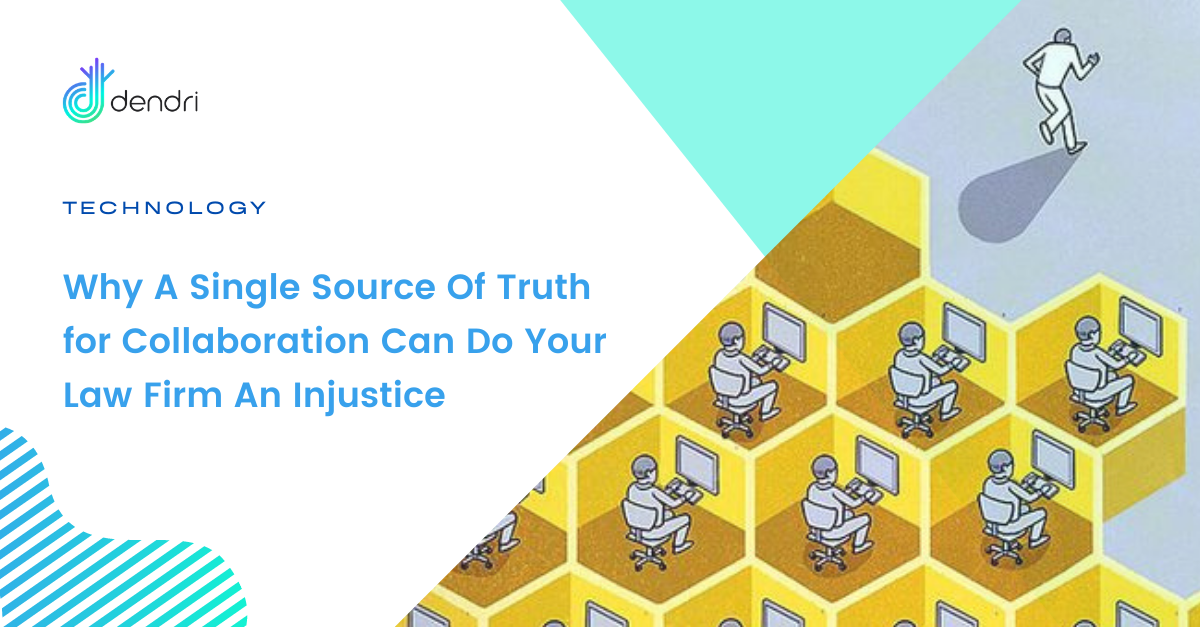 As an incoming attorney, you are subject to the random discovery of pre-set workflows and tech stacks your law office has already adopted. This unilateral focus on unified workflows can do you an injustice. Explore why today.
Categories
Latest Post