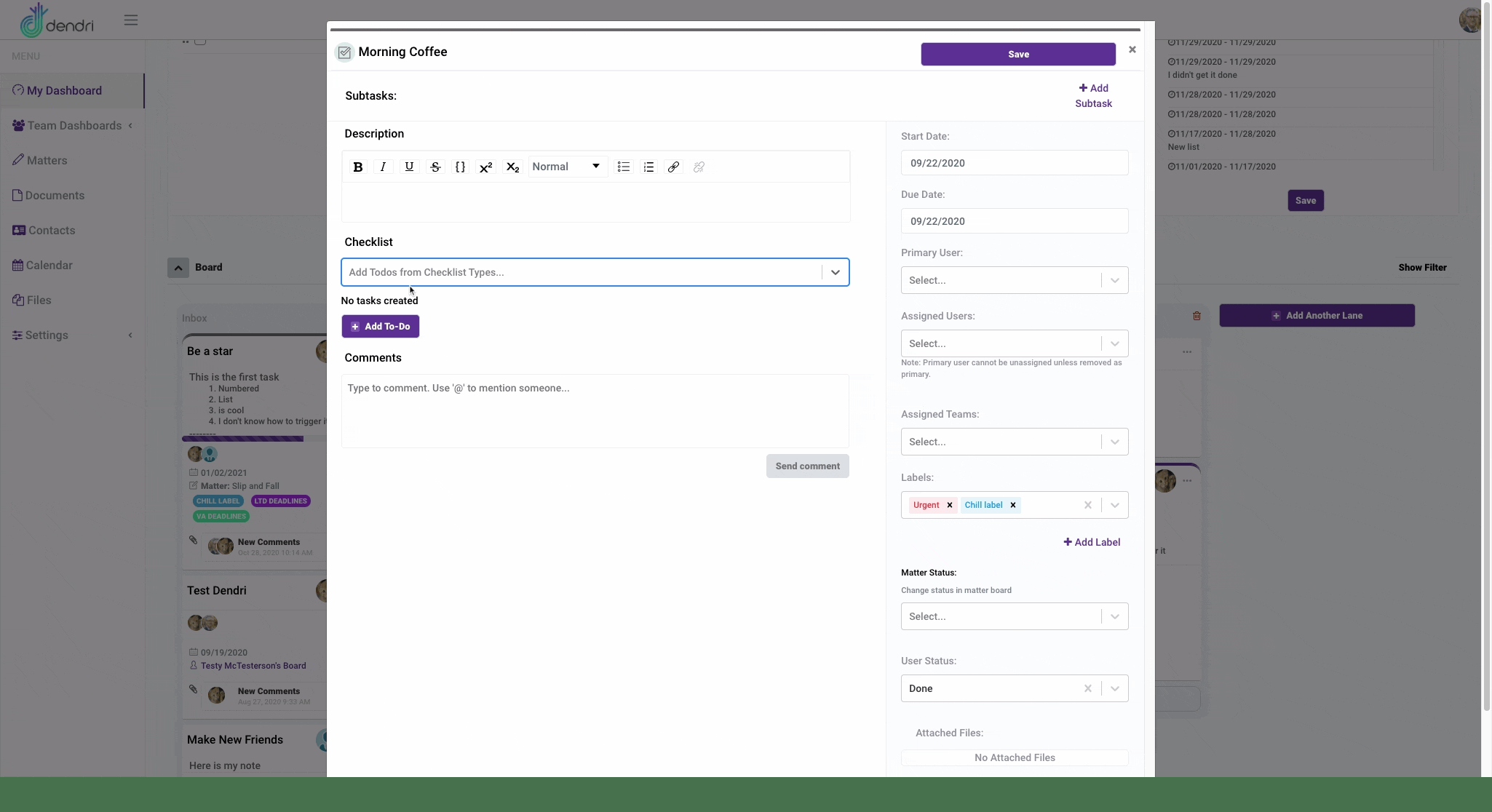 There's not a lot that has to be said here. We have checklists in our tasks now. Not only can you create free-form todo lists as you need to, but you can pre-load checklist groups and add any or all of those preset lists to template out your work.
Once you activate a checklist you get a swanky progress bar in the task and on the task face every time you save so you know just how close you are to task nirvana! Enjoy.
Related Posts
Richard FrankelOct 13·6 min read Task management is why I set out to build Dendri. After years of using and trying many practice management solutions, I realized that tasks are handled poorly across the board….
Categories
Latest Post
December 29, 2020

4

mins read