Why Dendri?
Dendri is a cloud-based project management software for Law Firms, & Attorneys. We provide services to solo, small, medium, virtual law firms. Empower your team with best-in-class case management software that provides everything you need to save time, grow your business and focus on what matters most.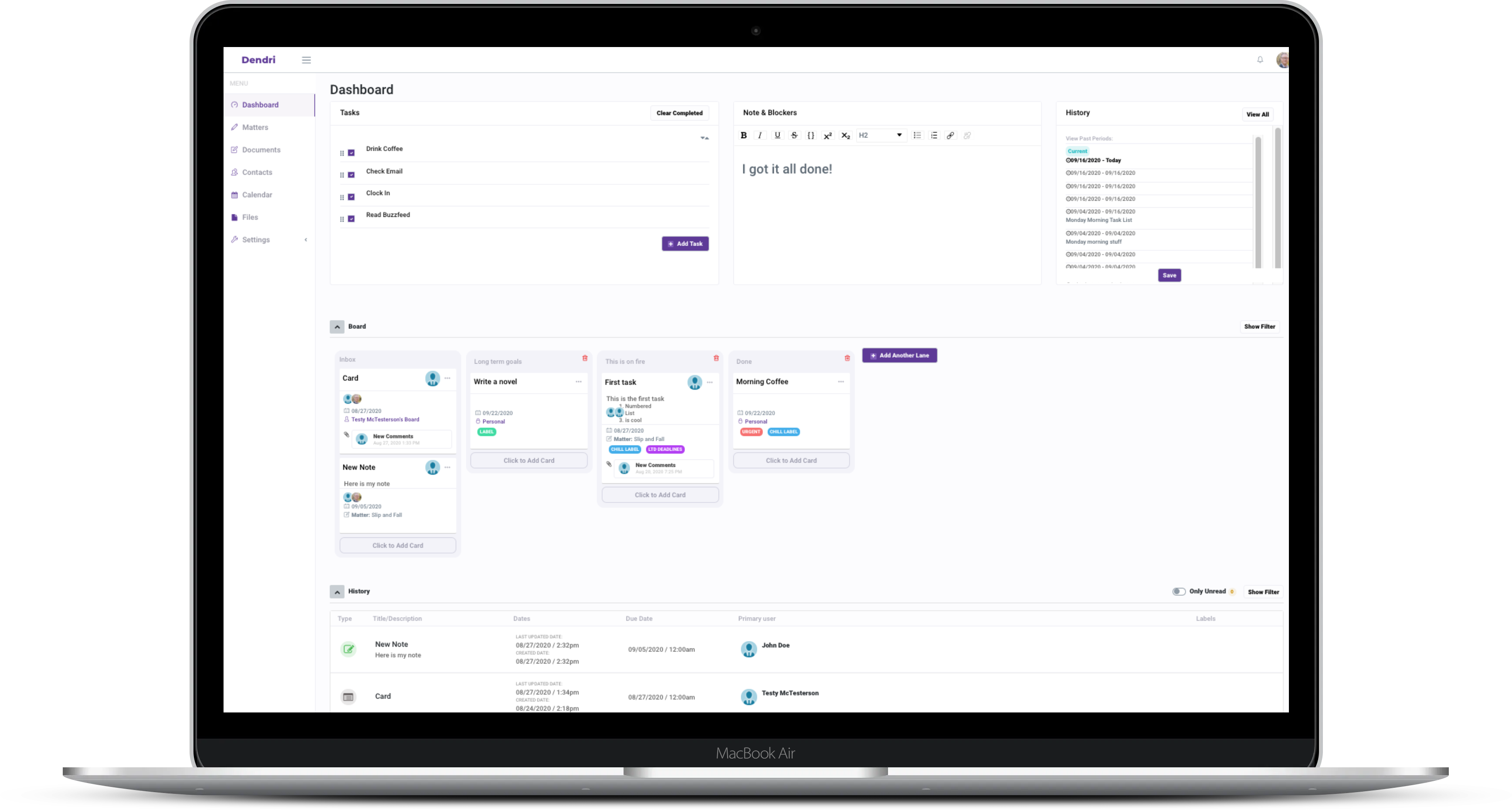 Everything you need to run a beautiful practice
Dendri streamlines Legal Project Management so you can focus on what truly matters: your clients!
Why choose Dendri?
With the premium features in all the plans offering top-notch client services when it comes to data migration and security, Dendri makes your everyday practice easy.
Join the Dendri Family
We think it is important to have areas where our users can connect with each other and feel empowered to explore technology. By joining the Dendri community, you gain…
Core Facebook Group
A place where sharing of photos and videos is more common
Feature Requests Forum
A community with separated topics connected to Dendri
Stay organized and work intelligently with Dendri.
You can be up and running in minutes. See how Dendri can help you run a beautiful practice!