Task Management
Work Together, Not the Same
All tasks are visually placed on a Kanban board, and each matter can have columns that are specific to that case type. These columns can be triggers for automated workflows.

In addition, every project matter has a history below this board that contains every document, phone call, email, note or task in the case. This single view can be filtered and searched independent from the task board.
All of these elements will also show up on the dashboard of each user assigned to follow up on a task, and they are free to organize them however they want!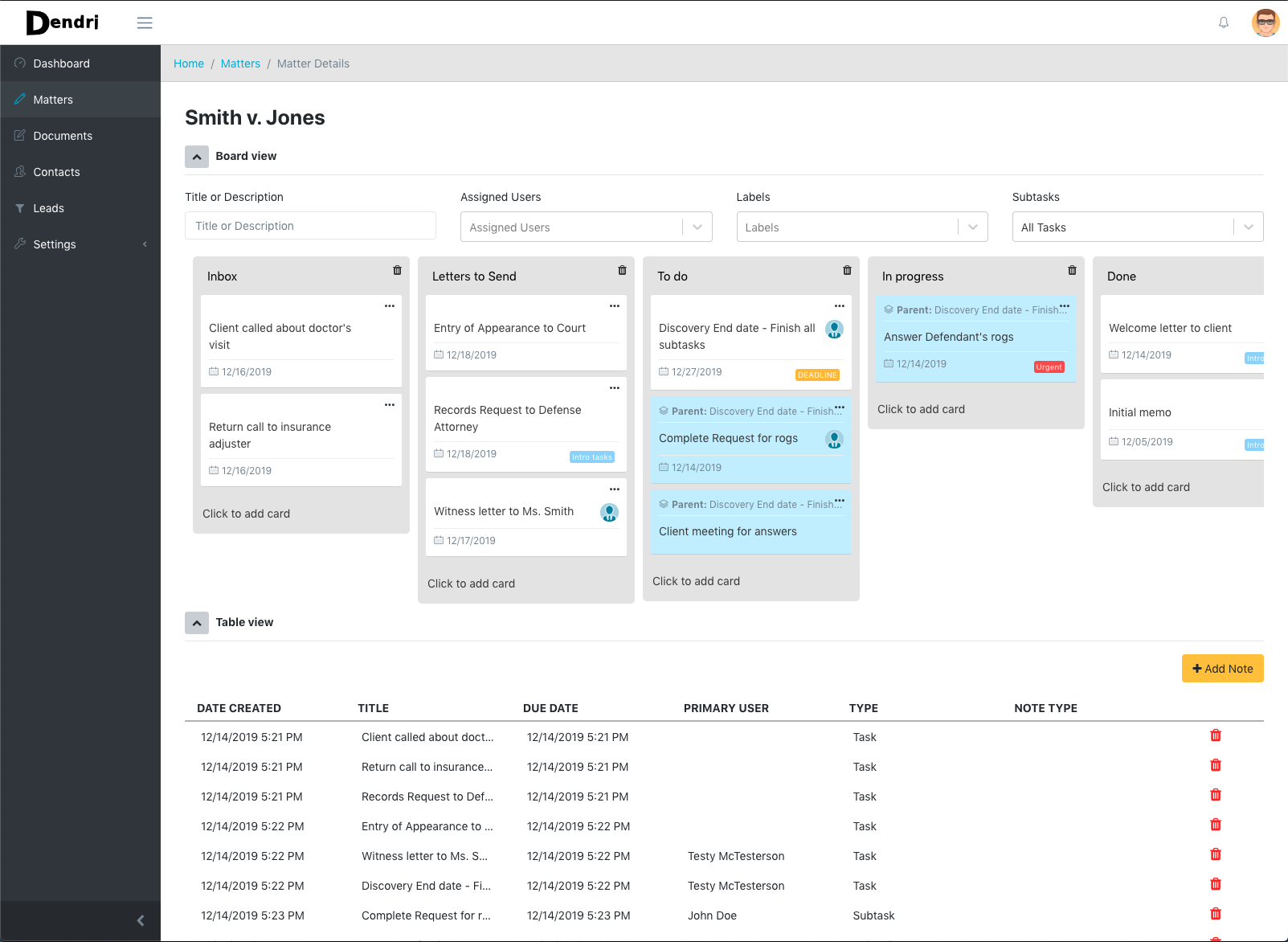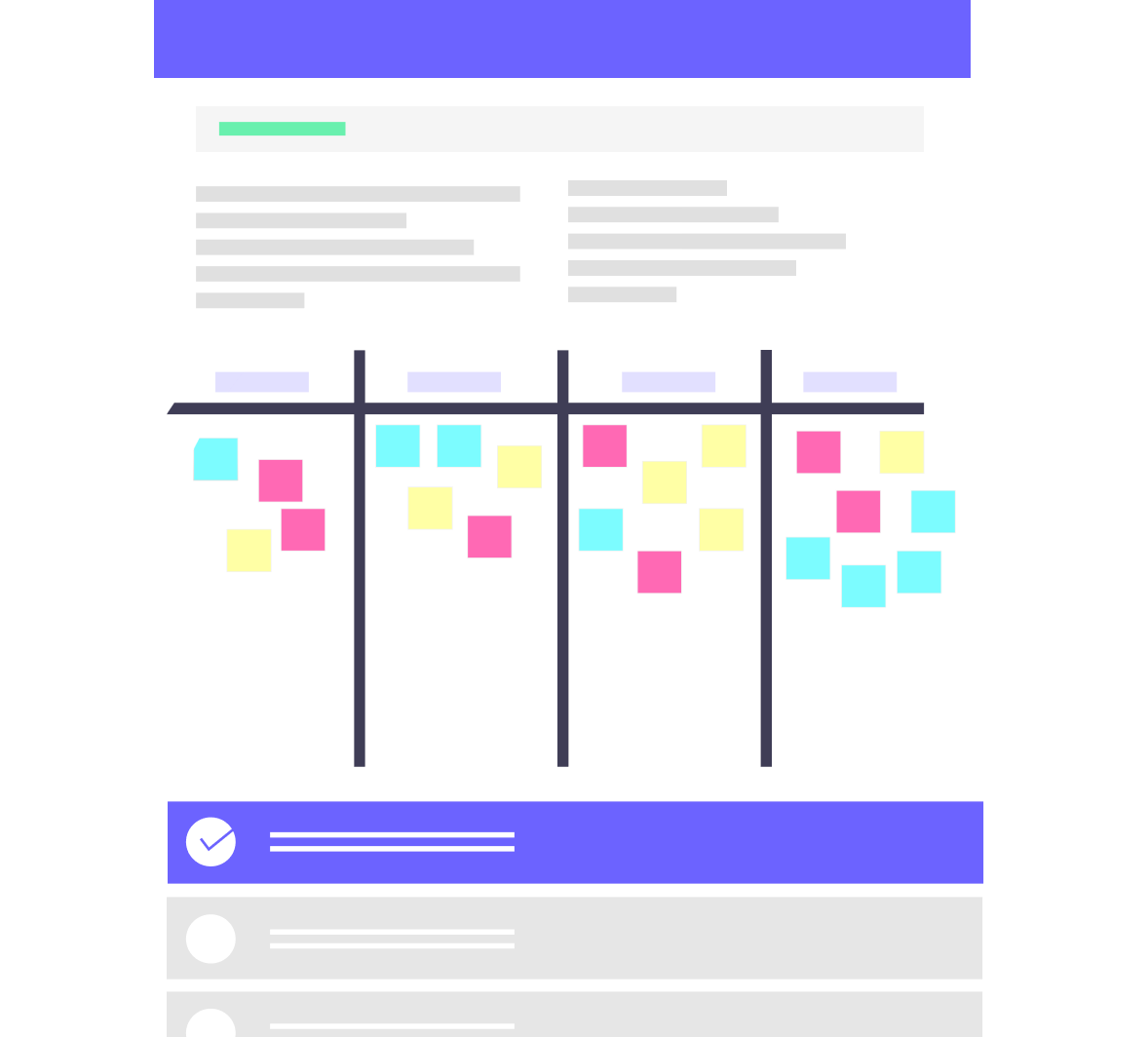 Matter Setup
All you need to know and All you need to Do
Every project matter has a single view with three elements. First, important information, like client contact info, associated individuals and case status are displayed at the top. Next, all tasks are displayed on a Kanban board with columns related to the activities regularly performed. Finally, all notes, documents, financial entries, phone logs, and emails are displayed in a timeline. Both the tasks and the timeline can be filtered and searched independently to get you the information you need without ever changing tabs. This single-page approach lets you work faster without leaving the page.
Automation
An extra assistant in the box
With our powerful workflow automation, just about any activity can be automated. Automations can be chained together to execute complex processes. When a court date is scheduled, with one click: the date can be added to your calendar; tasks to interview your client, request discovery, and conference the case can all be added to your board with different due dates and asignees; and an email can be created and sent to your client.
When your client replies, it will be added to the history and assigned to the right paralegal. If you forget to do a task, we can remind you in a week.
If you can dream up the workflow, we can automate it.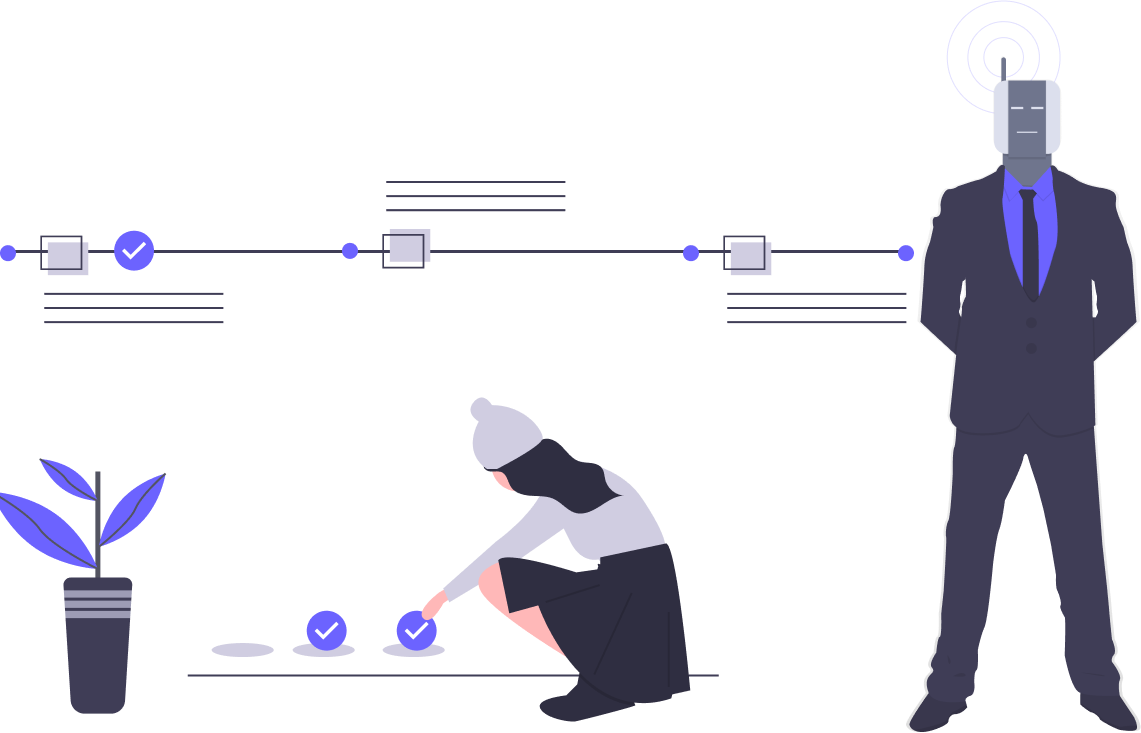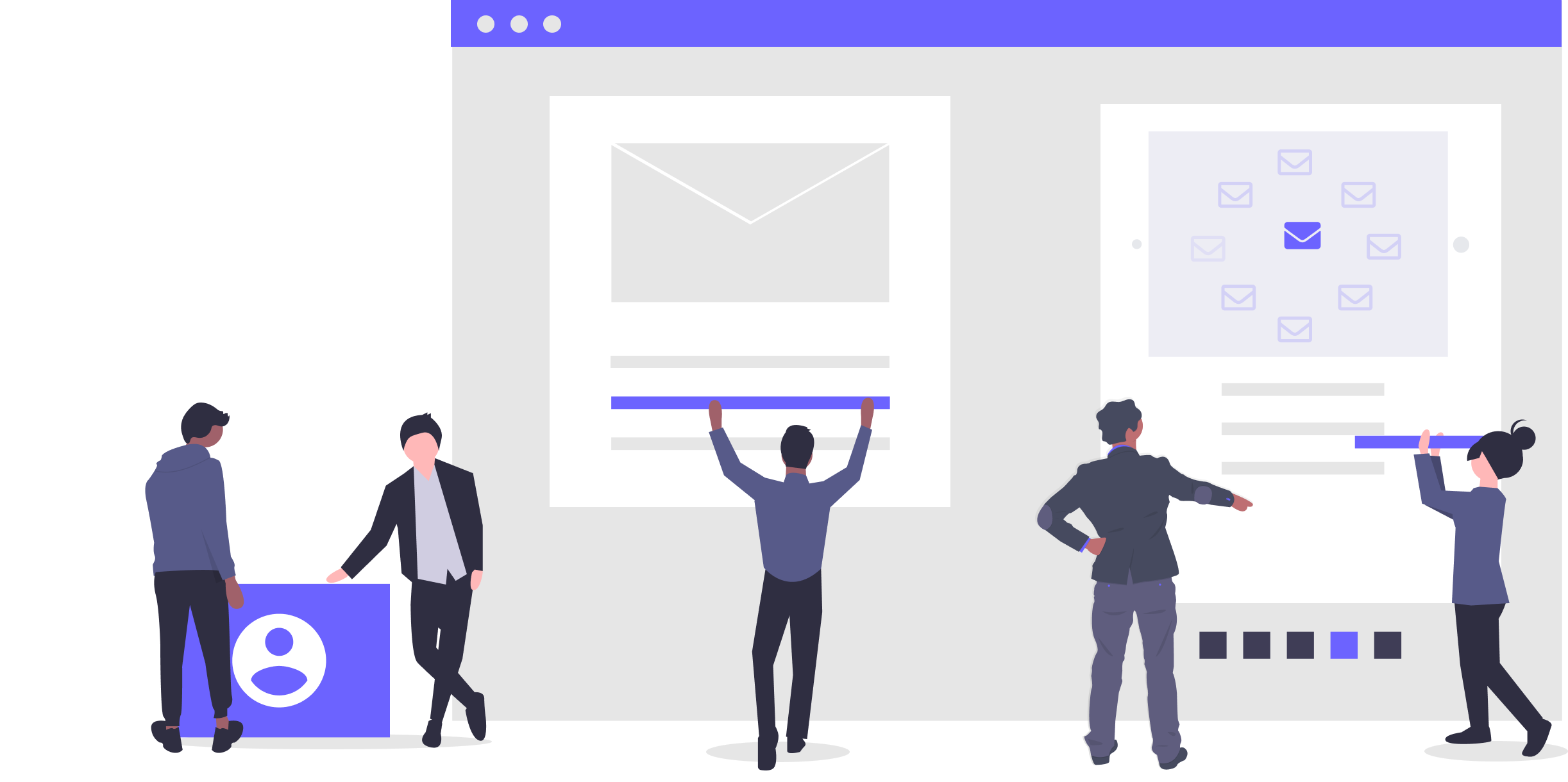 Group Inbox - Fully Integrated
Better Communication
All of your business emails can be shared with your team. Dendri can automatically associate incoming mail with the right matter and notify the right user of the message.

Emails can be assigned to users; you can comment privately to discuss an important email with your team (without an endless forward chain), and you can even turn an email into a task to make sure action is taken.