Task Management
Work Together, Not the Same
All tasks are visually placed on a Kanban board, and each matter can have columns that are specific to that case type. These columns can be triggers for automated workflows.

In addition, every project matter has a history below this board that contains every document, phone call, email, note or task in the case. This single view can be filtered and searched independent from the task board.
All of these elements will also show up on the dashboard of each user assigned to follow up on a task, and they are free to organize them however they want!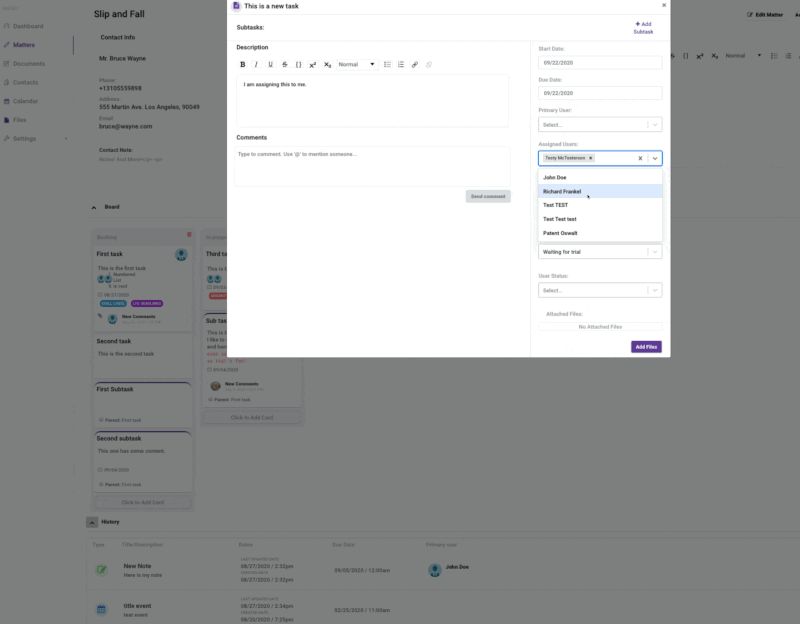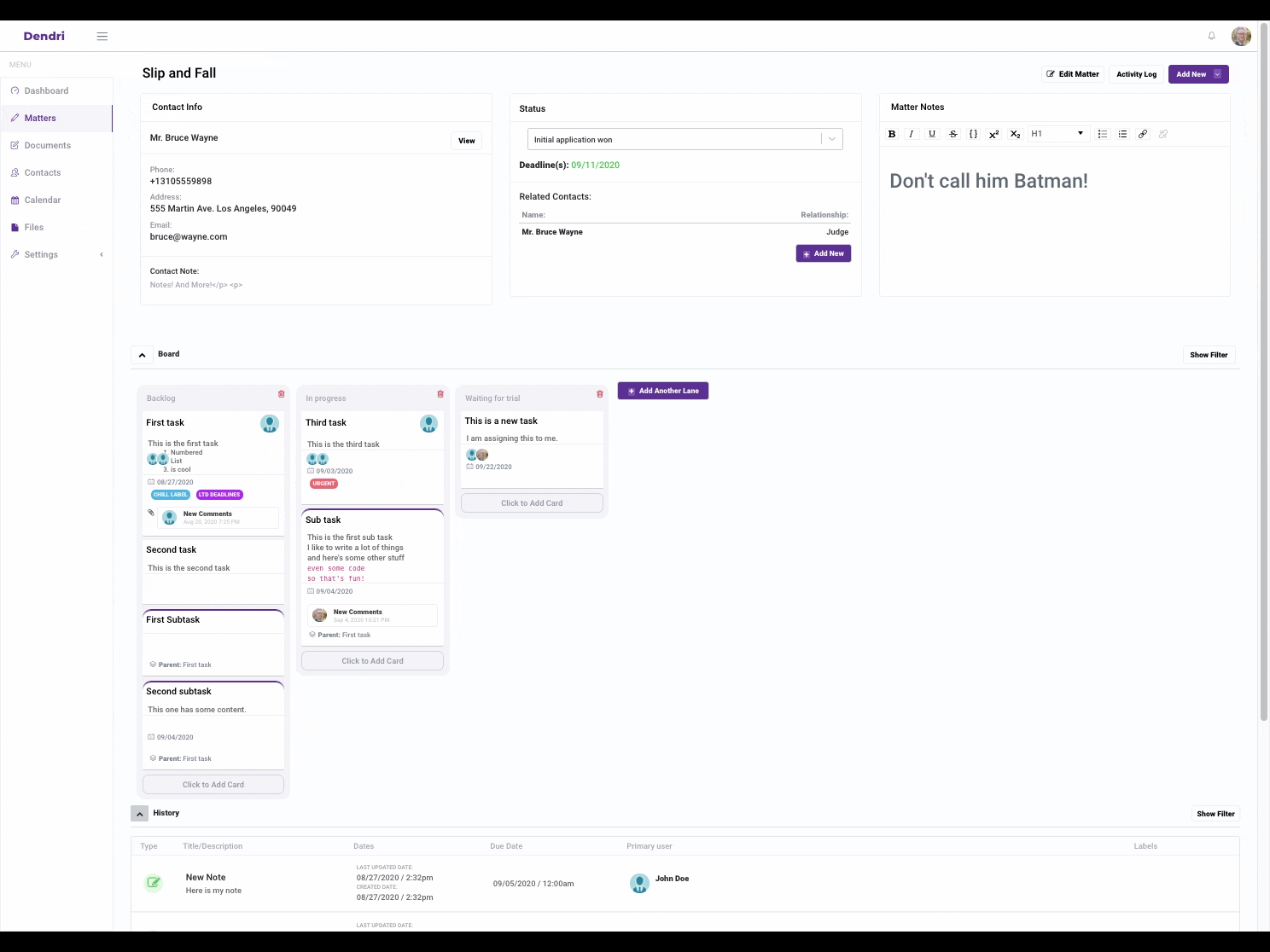 Matter Setup
All you need to know and All you need to Do
Every project matter has a single view with three elements. First, important information, like client contact info, associated individuals and case status are displayed at the top. Next, all tasks are displayed on a Kanban board with columns related to the activities regularly performed. Finally, all notes, documents, financial entries, phone logs, and emails are displayed in a timeline. Both the tasks and the timeline can be filtered and searched independently to get you the information you need without ever changing tabs. This single-page approach lets you work faster without leaving the page.
Calendaring
Powerful Syncable Calendar
In addition to workflow and document automation we've baked in calendaring with automatic sync to google and third party tools for both tasks and events. It let's you track what you need to do and where you need to be with your team wherever you are.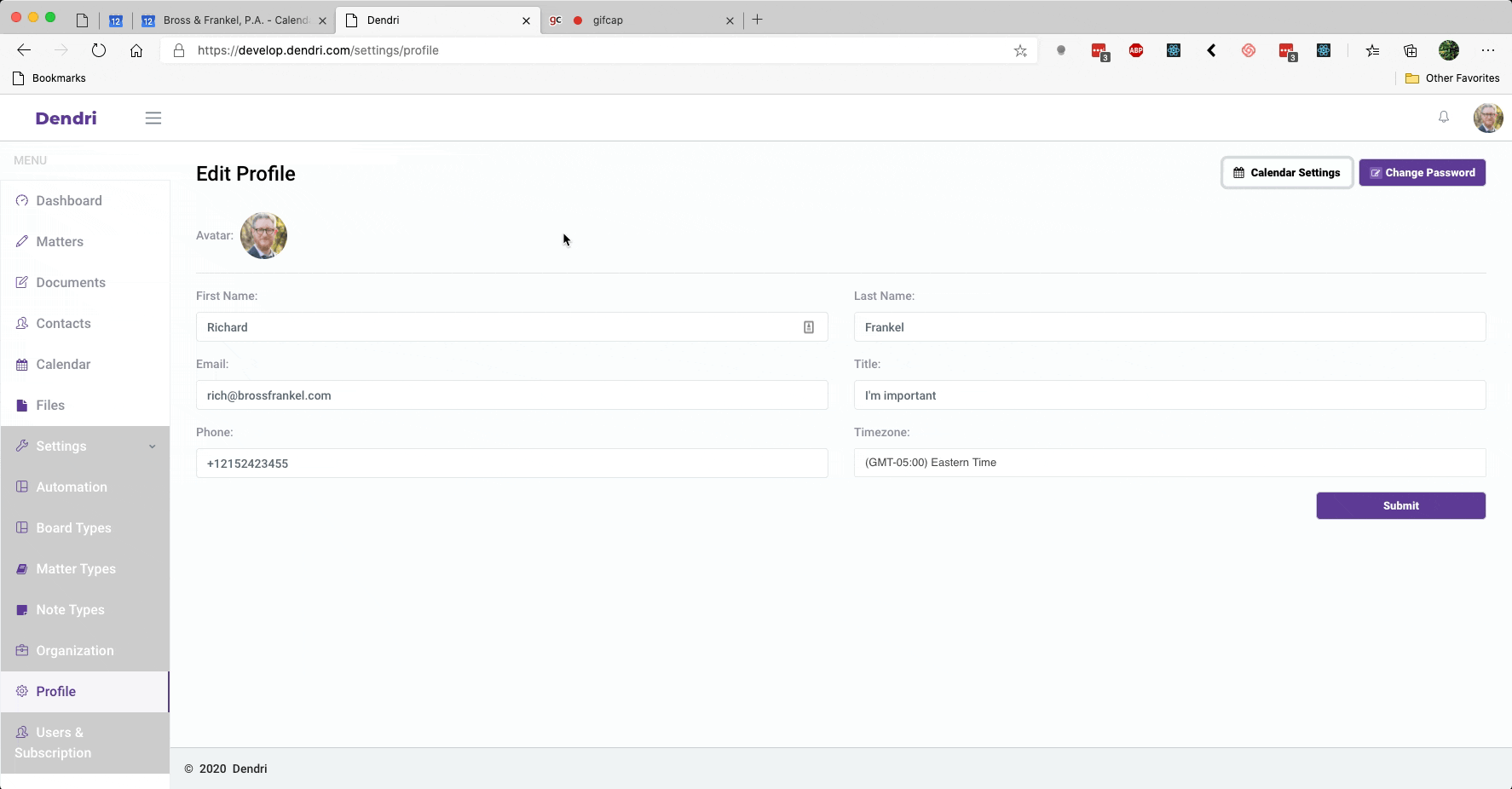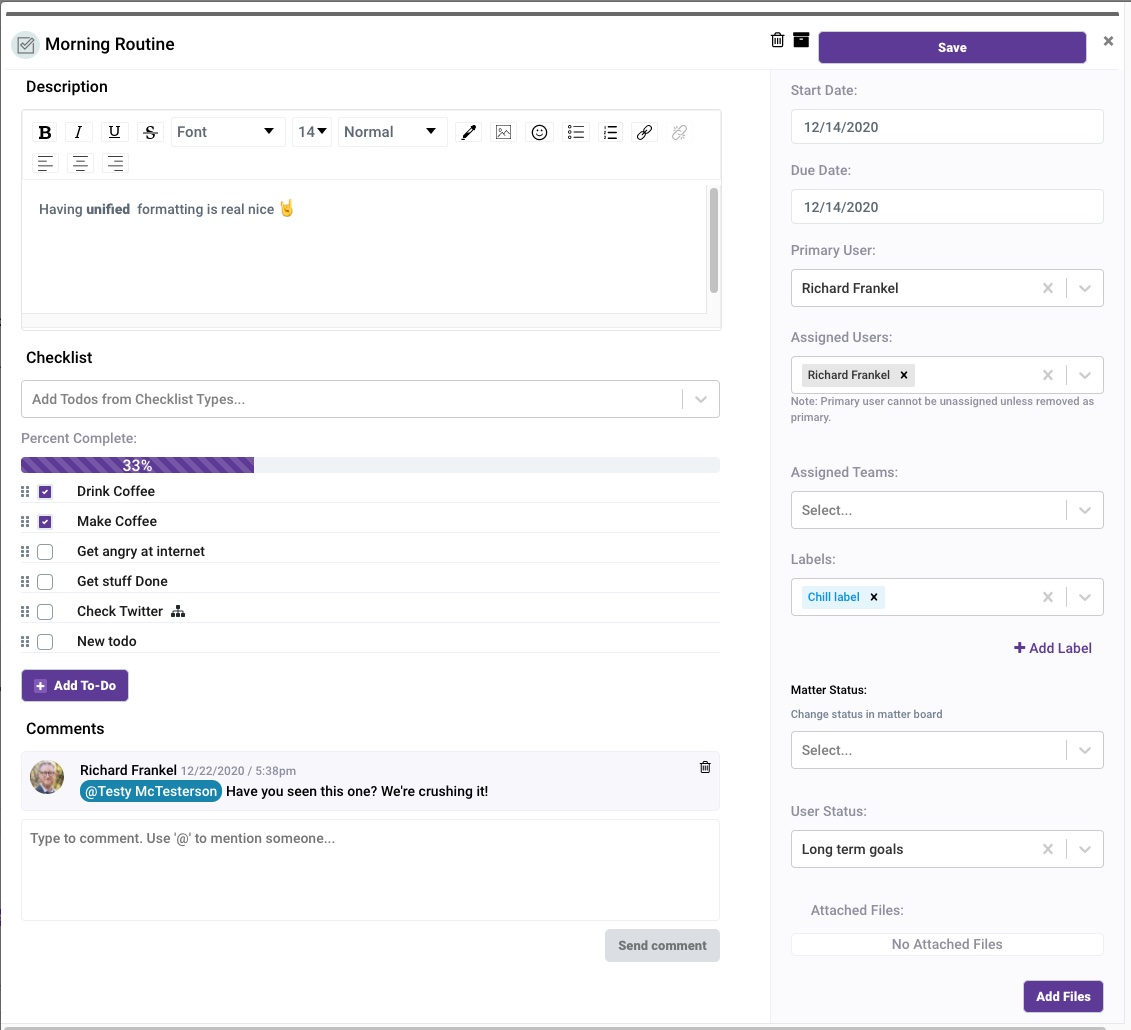 Comments everywhere - when you need them
Better Communication
All items, notes, events and tasks have comment sections with the ability to mention members of your team. These automatically show up in your dashboard right when you need them

All items can be assigned to users and labeled; you can comment privately to discuss an important task with your team (without an endless forward chain), and you can even be notified by email when you're mentioned on a task ato make sure action is taken.

Get started with a free consultation or to book a demo
(Self Registration is Coming Soon)