Dendri is Matter Task Management for individuals and teams.  
You can use Dendri as a team of "one" to manage all of your client work from a single dashboard that merges your tasks across all your matters into one place. 
You can also supercharge your team by letting each member leverage their own best practices to group their work in the way it makes sense without being stuck on a single workflow someone else designed. 
Dendri celebrates the differences in how our brains work but still gives you a powerful single source of truth to collaborate.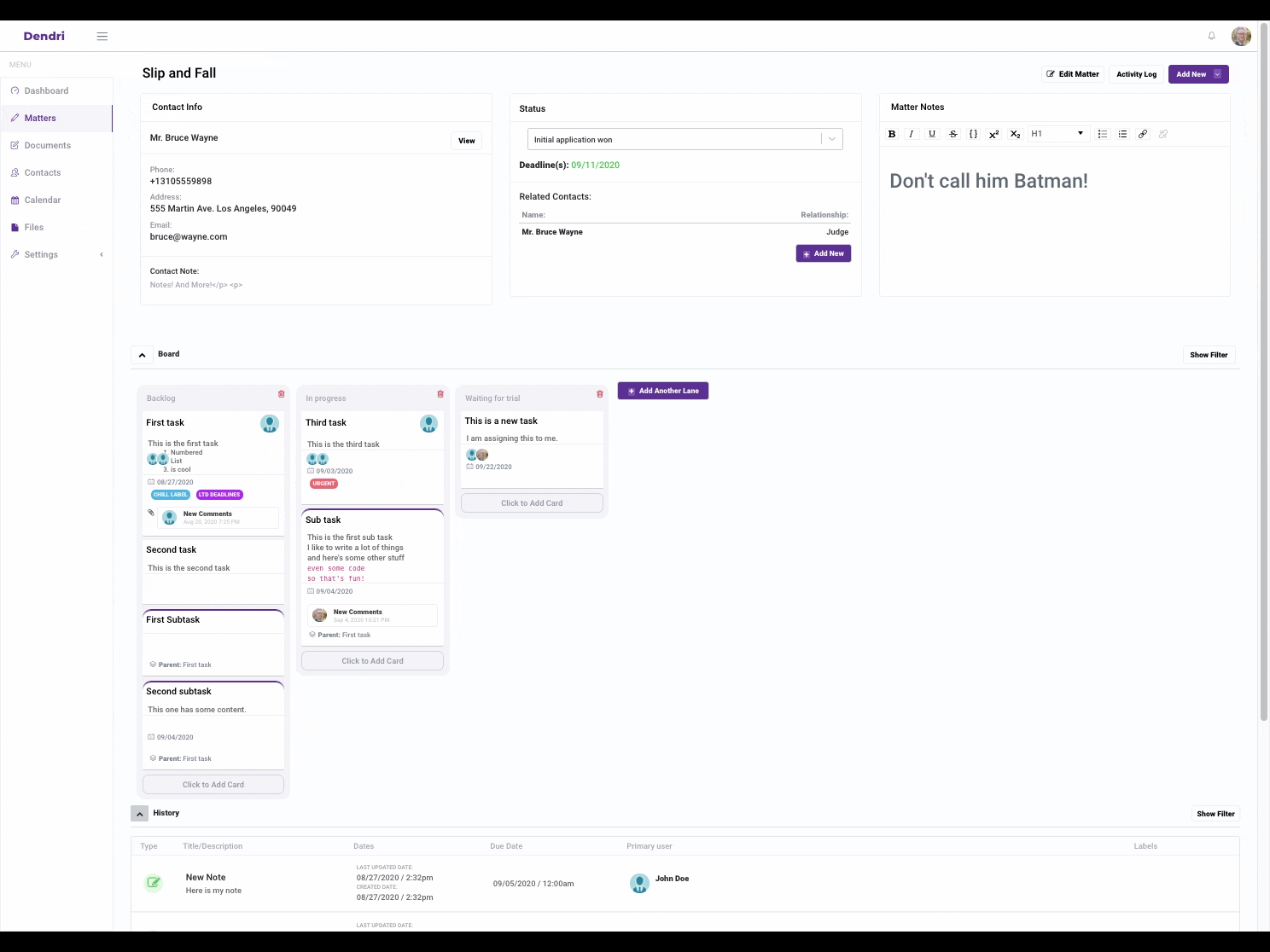 A Complete Hub of Everything You Need
All you need to know and All you need to Do
Every project matter has a single view with three elements. Important information, like client contact info, associated individuals and case status are displayed at the top.
All client and contact information is kept in Dendri and linked to projects or matters as needed. You don't need a separate CRM. Related contacts can be added to a matter and their information can be used to create documents from templates or quickly reach out when needed.
All tasks are displayed on a Kanban board with columns related to the activities regularly performed.
All notes, documents, and other data (no, you don't need a separate file store or document management solution)are displayed in a timeline. Both the tasks and the timeline can be filtered and searched independently to get you the information you need without ever changing tabs.
This lets you work faster without ever leaving a single page to get to what you need.
Calendaring
Powerful Syncable Calendar
In addition to workflow and document automation, our calendaring offers sync of both your tasks and events to google and third party tools. It lets you track what you and your team need to do and where you need to be even outside Dendri.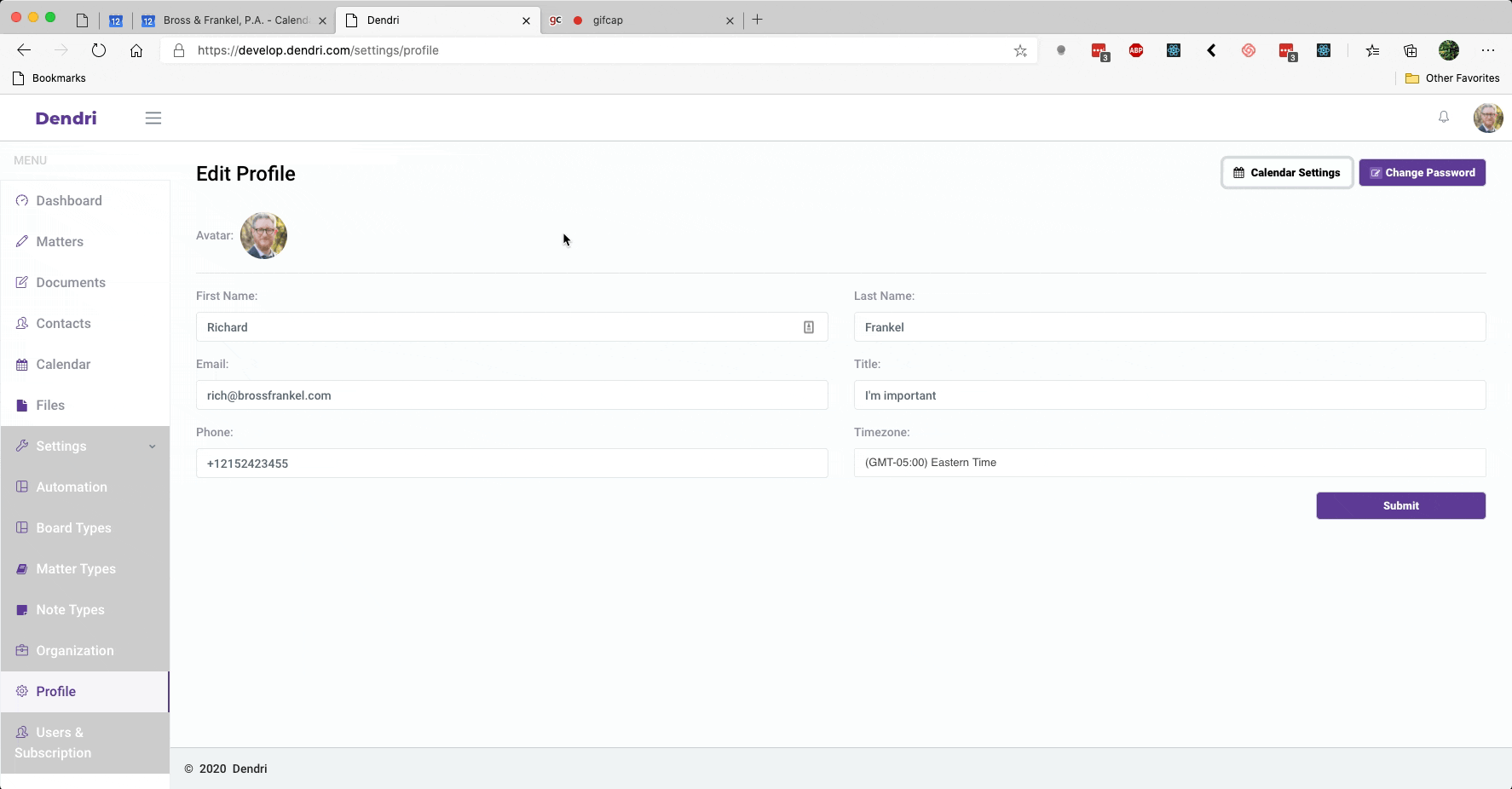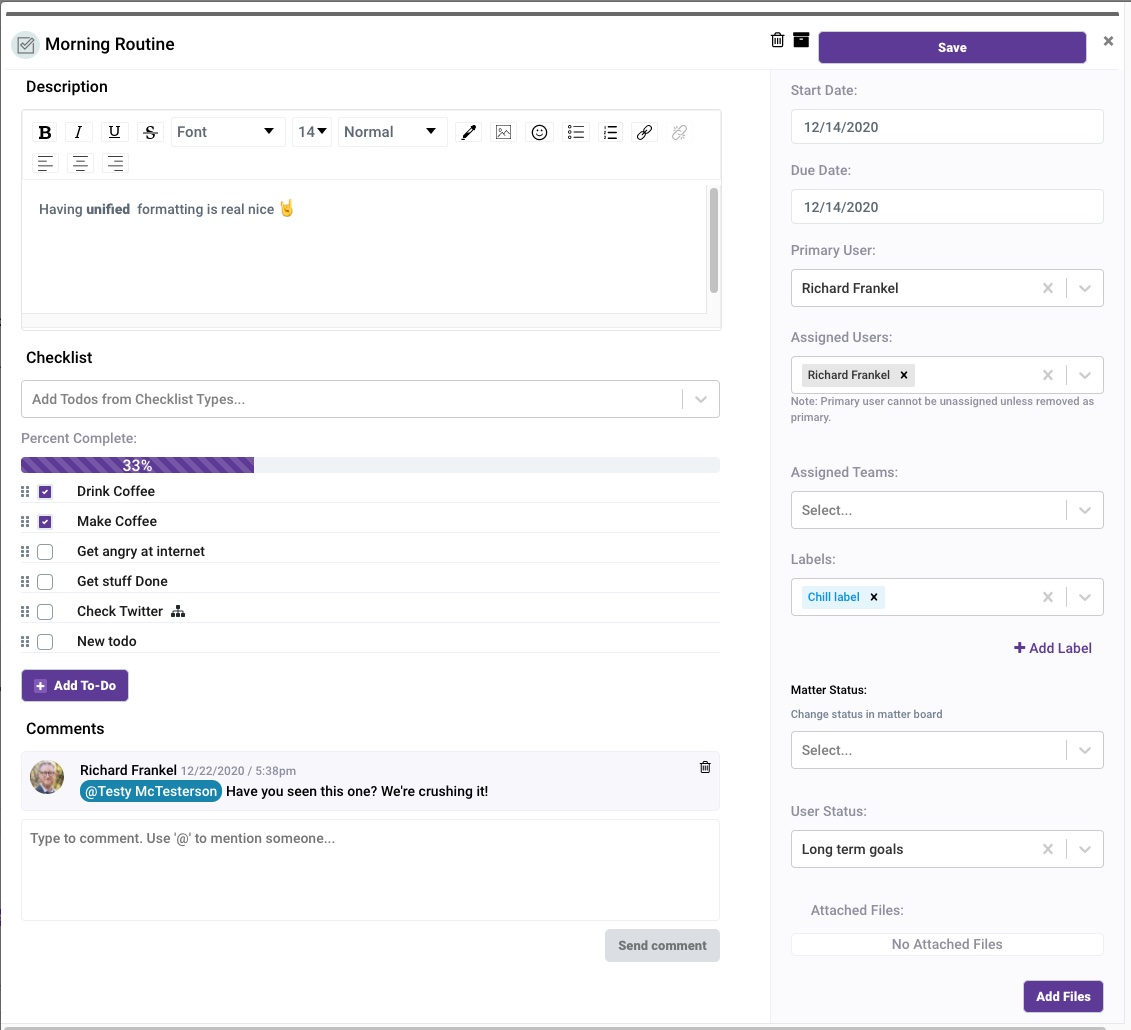 More than a checklist
Task Superpowers
All content:, notes, events and tasks have comment sections with the ability to mention members of your team. These automatically show up in the dashboard right when you need them

All items can be assigned to users and labeled; and can be assigned to a "team" so similar work can be addressed by the users who need to work together.
As soon as you assign a task or mention a user, it shows up on their dashboard in their inbox so they can take action and organize it into their workflow.
This means you can collect and organize your work by type, by user and by purpose. Not just by deadline.
Get started with a free consultation or to book a demo
(Self Registration is Coming Soon)