Work Together, Not the Same
Task management software that elevates your teams productivity.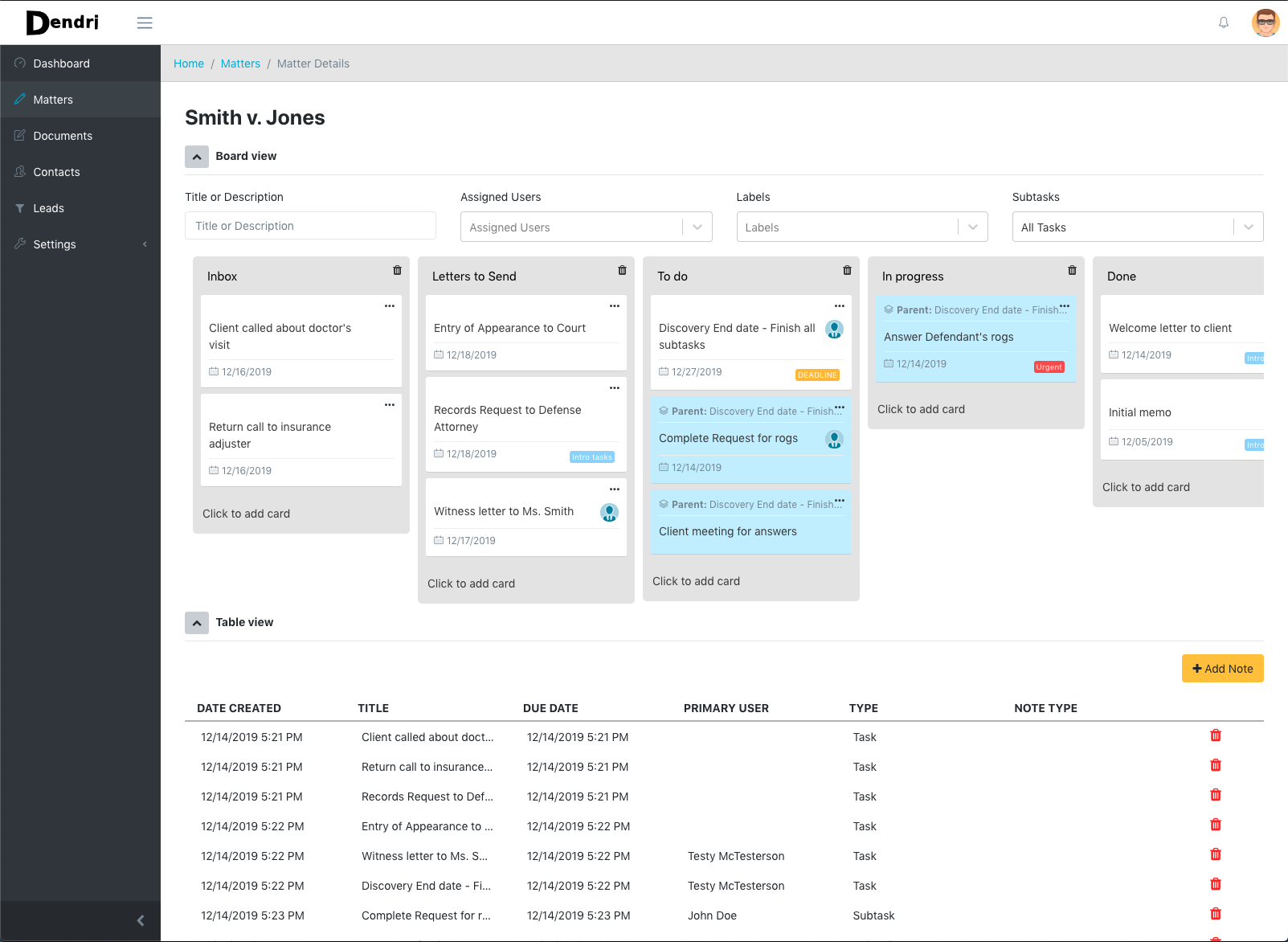 Features
A suite of tools to improve your workflow.
Project/Matter Management
Get a complete view of every activity in a matter one one page with robust workflow automation. Continuously improve processes for better results for you and your clients..
CRM
Begin your client journey from the first phone call. Automate follow ups, by email, schedule follow up calls, and automatically generate contracts and open matter.
Integrated Communications
Every message in one place. Emails can be routed directly into project matters, assigned to team members and commented without forwarding. Everything can be addressed from one screen.
Fully Custom Analytics
Know where your cases are coming from and how well your office is handling them. Any data point can be a report. Coming soon, we'll provide proactive suggestions based on your own data to improve your processes.
Automation
With our powerful business process automation, just about any activity can be automated based on rules. Generate complex workflows for matter types, send emails, assign users, create documents, all with a single click.
Document Management
Our document generation engine allows you to create documents with custom input whenever generating a new document. Customize your templates when generating to get the right language every time.
Contact Us for a Demo
Improve your processes with Dendri today. Contact us for a free consultation.